In 1998, a group of researchers at the Massachusetts Institute of Technology revealed a simple solution to a seemingly impossible problem – how to reflect and channel CO2 laser energy through a hollow-core flexible fiber.
Today, OmniGuide is based in Lexington, MA USA and remains committed to patient safety by continuously innovating our core technology to deliver advanced surgical solutions for surgeons and their patients.
OmniGuide Surgical's CO2 laser technology delivers precision in difficult to reach areas, while significantly limiting collateral thermal damage.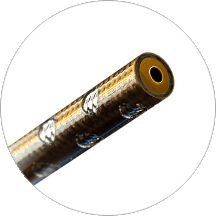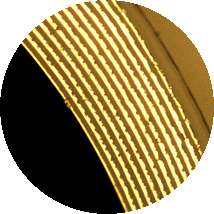 OmniGuide Surgical's polymer-based Enhanced Safety Fibers feature multiple layers of highly reflective mirrors, which efficiently and safely transmit laser energy the length of the fiber. OmniGuide fibers are uniquely constructed to deliver maximum performance and operational safety. 
​VELOCITY offers the precision of CO2 laser with the cutting speed of monopolar electrosurgery. VELOCITY fibers are 200cm in length and deliver up to 30 Watts of energy. Ideal applications include Otolaryngology, Gynecology, and other clinical applications.
​ELEVATE ELITE ENT allows surgeons to operate with confidence near delicate anatomy by providing minimally invasive access, precise and predictable tissue interaction, and the micron-level thermal spread of CO2 laser energy. ELEVATE ELITE ENT fibers are 180cm in length and deliver up to 20 Watts of energy. Ideal for use in Otolaryngology.